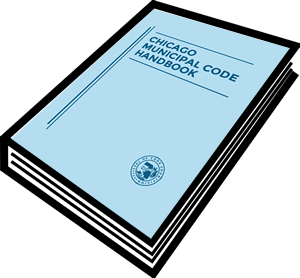 The Municipal Code is a published compilation of City laws and their revisions organized according to subject matter (arranged by title, chapter and section). The Municipal Code is updated periodically as new ordinances are adopted by the City Council.
Please note: the links provided here to American Legal Publishing Corporation's "Municipal Code of Chicago" are provided as an information service only. Neither the Chicago City Clerk nor the City of Chicago is or can be held responsible for the content of any referenced or linked off-site page and is not liable for that content. Although the Code compilation found on the American Legal site is believed to be reliable, no warranty, expressed or implied, is made regarding any information on that site.
View Municipal Code of Chicago, Illinois.
Municipal Code Highlights