Meeting Notices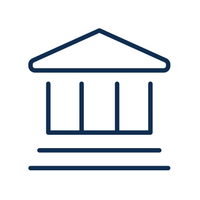 City Council Meeting
Date: Wednesday, September 21, 2022
Location: City Council Chambers (2nd Floor)
City Hall, 121 N. La Salle St.
Time: 10 am  
Council Highlights
Remote Meeting with Limited In-Person Participation
Click here to view.
Public Comment Process
View the City Council and Committee Meeting Public Comment Process. (NOTE: Contains new process for meetings conducted by Videoconference & limited in-person participation)
Covid-19 Regulations and Restrictions
2022 Mayoral Executive Orders
2022-3  Chicago as Safe Haven for Reproductive Rights
2022-2 Curfew Hours for Minors
2022-1
 Emergency Procurement Authority
2022 City Council 12 Month Default Calendar
Note: Under Chicago Municipal Code (Title 2, Chapter 8, Section 010) if no specific meeting date and time are set by ordinance, then such regular meetings of the City Council shall automatically be held in the Council Chamber at 10:00 a.m. on every second and fourth Wednesday of the calendar month. To view a full 12 month default calendar for 2022, click here.