Meeting Notices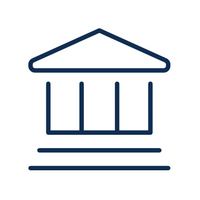 Next City Council Meetings
Regular Meeting
Date: Wednesday, May 31, 2023
Time: 10:00 am
Location: City Hall -- Council Chamber -- Chicago, Illinois
Council Highlights
Rule 41
Notice of intent to call for vote at the May 31, 2023 City Council meeting ordinance SO2023-1605 regarding an amendment to 2023 Annual Appropriation Ordinance to appropriate Opioid and Vaping Settlement funds, and to appropriate funds to support recently arrived migrants.  
CITY COUNCIL AND COMMITTEE MEETING WEB STREAM ARCHIVE
2023 City Council 12 Month Default Calendar
Note: Under Chicago Municipal Code (Title 2, Chapter 8, Section 010) if no specific meeting date and time are set by ordinance, then such regular meetings of the City Council shall automatically be held in the Council Chamber at 10:00 a.m. on every second and fourth Wednesday of the calendar month. To view a full 12 month default calendar for 2023, click here.
Public Comment Process
Click here to view the City Council and Committee Meeting Public Comment Process. (NOTE: Contains new process for meetings conducted by Videoconference & limited in-person participation)
Mayoral Executive Orders
Executive Order 2023-1 (Pay Equity Audit Regarding City Employees)
Executive Order 2023-2 (Declaration of State of Emergency as Result of Migrant Inflow)
Executive Order 2023-3 (Environmental Justice and Equity)
Executive Order 2023-4 (Continuation of Clear Path Relief Debt Relief Programs
Executive Order 2023-5 (Pension Advance Fund)
Executive Order 2023-6 (We Will Chicago)
Executive Order 2023-7 (Mayor's Office of New Americans)
Executive Order 2023-8 (U Visa and T Visa Certifications)
Executive Order 2023-9 (Youth Commission)
Executive Order 2023-10 (SOP For Compliance with Sec. 2-4-100 of Municipal Code)
Executive Order 2023-11 (Zoning Requirements in We Will Chicago Plan)
Executive Order 2023-12 (Strategic Plan for Equity in Delegate Grantmaking)
Executive Order 2023-13 (LaSalle Initiative)
Executive Order 2023-14 (Procurement and Payment for Contracted Vendors and Development Project)
Executive Order 2023-15 (Youth Employment)
Executive Order 2023-16 (Immigrant, Migrant, and Refugee Rights)
Executive Order 2023-17 (Community Safety)
Executive Order 2023-18 (Labor Relations)