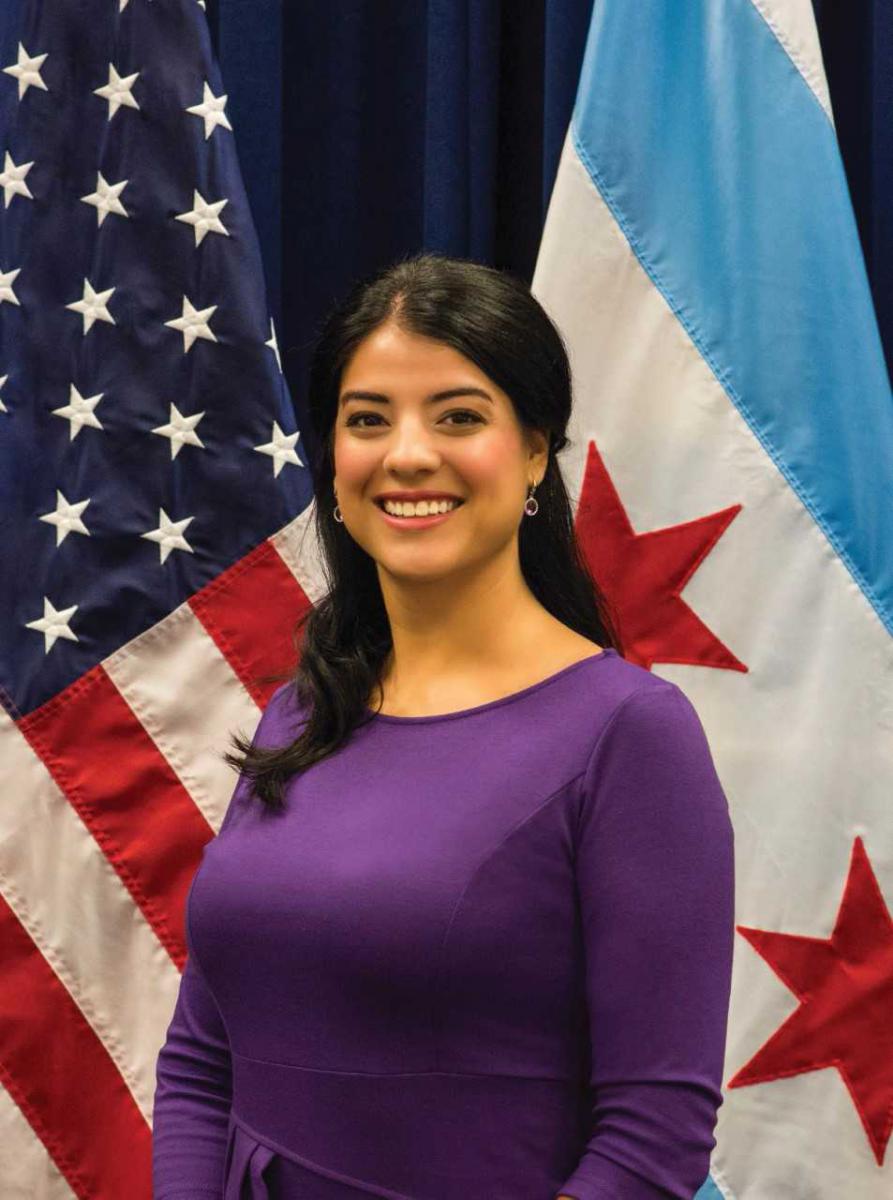 Anna Valencia was sworn-in as City Clerk of Chicago on January 25, 2017 overseeing one of the largest offices in the City serving 1.2 million Chicagoans and generating more than $130 million annually. 
As City Clerk, Valencia is focused on making government accessible to all Chicagoans. Under Valencia's leadership, the Office of the City Clerk prioritizes finding new and innovative ways to bring services directly to residents, increase civic engagement, improve inefficiencies, and collaborate across government in the private and public sectors. 
Currently, Valencia is leading a $3.5 million City Council Modernization effort. The plan includes an e-voting system for the Chicago City Council, the first major U.S. city to implement e-voting, increasing transparency in government and holding public officials accountable. As Clerk, Valencia also serves as a Trustee on the Chicago Fire Pension Board and Chairs the "Chicago With You" taskforce.  
A credit to her leadership and successful track record, Valencia was charged with implementing the Municipal ID program, known as CityKey, which rolled out in 2018 and has served over 80,000 Chicagoans. Available to all Chicago residents, this government-issued identification combines access to government, city, and private sector services into one card. 
Prior to becoming Clerk, Valencia served as the second woman and first Latina to run Mayor Emanuel's Legislative Counsel and Government Affairs (LCGA) team where she spearheaded the passage of: police accountability reform; regulatory changes in the gig economy to both rideshare and short-term lodging services; the modernization of the CTA's Red and Purple lines; the stabilization of pension funds; and the creation of the City's first legal protection fund called "Chicago is With You" which assists immigrants and refugees threatened with deportation.  
Valencia has also worked as an Illinois political professional in several positions including, but not limited to: serving as Campaign Manager for U.S. Senate Majority Whip Dick Durbin's re-election campaign; Senior Adviser to Mayor Rahm Emanuel's re-election campaign; Deputy Director of the Illinois Senate Democratic Victory Fund; a Communications Staffer for Illinois State Senate President John Cullerton; and Field Director for both Mike Quigley for Congress (IL-05) and Gary Peters for Congress (MI-09).  
In 2017, Chicago Magazine listed Valencia as an "Emerging Power Player" highlighting her as a rising star in Chicago politics. Valencia was also awarded Negocios Now's 40 under 40 for her work as part of the next generation of Latina leaders. 
In addition to her public service, Valencia is civically engaged as a member of The Chicago Network, The Economic Club of Chicago, Leadership Greater Chicago, Accelerator for America, and Chicago Scholars among many more. Furthermore, Valencia is an alumnus of both the Carter Center Fellowship and HOPE Fellowship. 
Valencia earned her degree in International Studies from the University of Illinois Urbana-Champaign. She currently resides in the Illinois Medical District's Tri-Taylor neighborhood with her husband, their daughter and dog.