Meeting Notices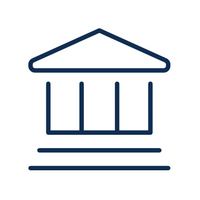 Next City Council Meeting
Regular Meeting
Date: Wednesday, October 4, 2023
Time: 10:00 am
Location: City Hall -- Council Chamber -- Chicago, Illinois
Council Highlights
Notice of Intent to Conduct Public Hearing on Real Estate Transfer Tax Referendum Question on Oct. 4, 2023
The notice of intent provides for public comment on this issue. Persons wishing to comment can use the 'Public Comment Process' linked to this page for regular public comment. The public comment related to this issue will be in addition to the regular public comment period. When signing up, please indicate which public comment period you wish to participate in.
CITY COUNCIL AND COMMITTEE MEETING WEB STREAM ARCHIVE
2023 City Council 12 Month Default Calendar
Note: Under Chicago Municipal Code (Title 2, Chapter 8, Section 010) if no specific meeting date and time are set by ordinance, then such regular meetings of the City Council shall automatically be held in the Council Chamber at 10:00 a.m. on every second and fourth Wednesday of the calendar month. Click here to view the 2023 City Council 12 month default calendar.